2. January, 2023
How to play Daily Fantasy Sports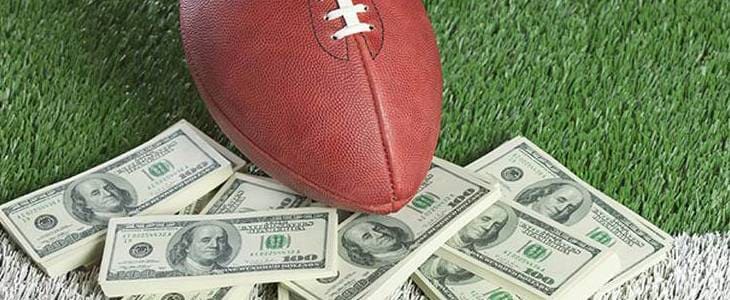 Daily Fantasy Sports are the way forward for many sports fans, especially for US online casino fans since sports betting has been limited since the repeal of PASPA. With DFS allowing players to make choices about their teams based on real players, with the potential to win big, it's no wonder it's grown in popularity across the world. For a player looking to just get started, what are the first steps and what should they look out for? We've created a handy how-to.
Things to look out for
So, once you've registered and you know which sport's fantasy league you want to dip your toes into, what should you look out for? The specific mechanics of each DFS competition depend on the site you're playing with, but generally a few things are common across the board. For example you'll almost always pick your draft based on a salary cap – so you have a maximum amount you can spend to build your team. This is pretty common across all sites, but others may have differences, such as the length of tournament.
You should also pay attention to the players you're picking. You'll be able to make a better decision if you know the sport well – for instance you'll know a lot more about a player's past performance, current health status, and potential for good plays when you're familiar with them beforehand.
Picking the perfect team
When you're picking out your players for your game, you'll be presented with two things: a list of players and how much it costs to include them in your line up. The cost is just as important as the skill of the players, as you'll have a limit to how many you can add according to your salary cap – so pick wisely!
Once you've weighed the cost of the player with how well you think they'll play in their real-life games, save your line up and submit before the tournament locks. If you're playing DFS you'll get a point score by the end of the day, followed by aquick payout. Longer tournaments will match the length of the event or tournament with the subsequent payout happening right after.
Tips for playing
So if you know the basics of how DFS plays out, what's the best away to manage your own play? Here are a few tips to keep in mind:
Pick your teams as if you were betting on live sports, by also managing your own bank roll when making your bets. This will help you play responsibly and get the most fun out of the competition.
Take advantage of bonuses – many of the available DFS sites offer sign-up bonuses as well as deposit bonuses. If you have one available, you might as well use it! It can help maximise your wins while minimising your risks.
Keep up to date with the latest sports news– this will help you figure out if your potential picks have been injured or not on form recently, making you might want to give them a miss for today's competition.
Rely on data, not feelings – although a player might be really popular with the fans, it's possible that the statistics say otherwise in terms of their game success. Keep it in mind when choosing!
It's okay to have a strategy, but don't try and chase streaks – in some sports more than others, the game can change very quickly, so it's best to make your decision on the day based on data!
With these tips in mind, you can get started on your first DFS picks, and maybe you'll be in the top percentage of players that win big! The most important part is to have fun, pick a sport you're passionate about so you can make the best team selection possible.