23. January, 2023
The Perfect Blackjack for Live Casino players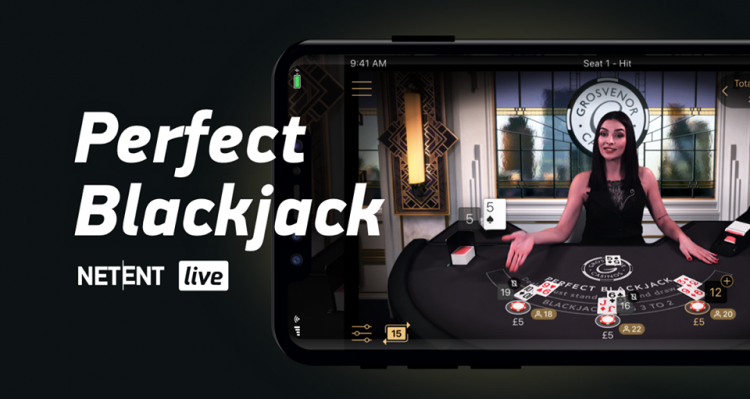 While the online gambling industry has grown a lot over the past few years a lot has stayed the same.  
For many online casino players Blackjack is still the preferred game to play no matter which online casino they're at.
Industry leading software developer, NetEnt, has come up with a brilliant concept that will make your Blackjack gameplay even bigger and better.
A serious game of skill 
One of the biggest reasons most serious casino gamblers prefer Blackjack is because it is a game that requires skill and strategy. For centuries many have competed to show that they are at the top of their ranks.  
NetEnt is constantly thinking of new and innovative ways to increase gaming pleasure and change the game. Their latest innovation will add a little extra oomph to the way Live Casino Blackjack is played.  
The software provider will be launching the industry-first product, Perfect Blackjack, within live casino. The game will launch on Grosvenor Casinos in the coming months so if you're a Grosvenor Casino player you can keep your eyes on the live casino section.  
 
About Perfect Blackjack 
The name of the game says it all as NetEnt has added some extras that will change the way you play the game. This brand new live casino game allows you to be dealt cards according to the perfect blackjack strategy. With this setting the house edge has been cut down to 0.5% which pushes the return to player rate up to 99.5%. 
Another attribution setting the game apart from the rest of its predecessors is an element of speed. This is thanks to the automatic dealing of cards according to the perfect Blackjack strategy. During your gameplay you will get to pre-select whether you want to auto-split or double down according to the strategy.  
There is also an option of multi-seat and multiple players per box which allows the game full scalability and flexibility for when you decide to auto play hands or sit out hands and later join in again. The Perfect Blackjack game was showcased for the first time at the ICE and visitors could even try a playable version of the game at the NetEnt stand.  
 
A word from the developers 
According to Andres Rengifo, Director of NetEnt Live, Perfect Blackjack is an industry first for live casino and they are confident it will appeal to all levels of players. Seasoned players can sit back while being dealt flawlessly and new players can get the perfect into to blackjack and its strategy.  
Richard Walker, Head of Live Casino at the Rank Group, said that they are delighted to launch this innovative new game and having the ability to deliver an education game to customers. Like Rengifo, Walker is confident that Perfect Blackjack will be a hit among new and seasoned players
The game was developed by NetEnt and the Rank Group and will be exclusively available at Grosvenor Casino when first launched.